Maida writes a long head note for this cake. First she describes how she gave a copy of the recipe to a young man who took care of her swimming pool in FL after Saveur magazine printed it. When she saw him next he told her that he had never made a cake before but he tried this one and it came out great. He then told her that he did not have an oven so he made it on his charcoal grill. Maida seemed very impressed.
Next she explains the cake's name. Her daughter lived on East 62nd Street in New York City while she was baking this cake. Maida does not say if her daughter created the recipe or if it was hers, though.
Last, she writes that Craig Claiborne from New York Times fame, one of her friends, also printed the recipe in his newspaper food section. After that Maida says the cake became so popular that even Nancy Reagan and Bill Blass were loving it.
Ok, I am perplexed.
I think Maida may have left some instructions out here, which is very unlike her. It seems like this is just an average bundt cake with a little lemon zest addition to the batter.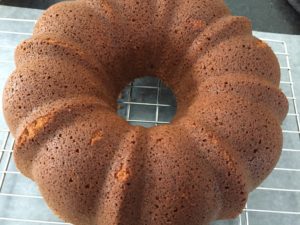 The key to the lemonness and probably its fame must be the lemon glaze which Maida says to brush all over the hot cake. But her only instruction is to stir the lemon juice and sugar together, no further details. When I did this my sugar did not dissolve but I thought maybe it would melt into the hot cake. It did not. Instead I ended with a good cake, but very sugary on top and certainly not worthy of a First Lady or a iconic fashion designer.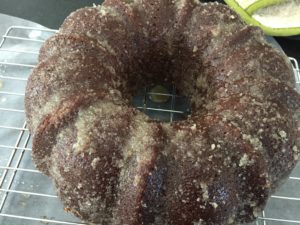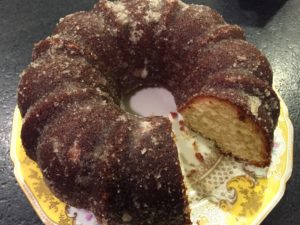 I'm going to try again, but first will look for the other sources that Maida mentions to check my technique and see if I'm missing a step.