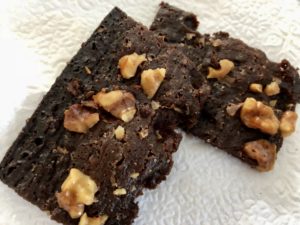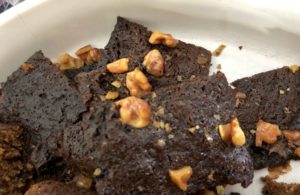 I recently listened to an Dorie Greenspan interview where she disclosed secrets for baking amazing cookies. I have every reason to consider her a most reliable advise source. The first being her five James Beard Awards, one of which given for her book Dorie's Cookies. At the top of the perfect cookie technique list was avoid over mixing. This incorporates too much air into the cookie batter which causes them to puff up in the oven and sink as they cool. Immediately it occurred to me, this is my brownie crisp.
I saw it happen. When I checked as these baked, I saw the puff. After cooling, I knew they were supposed to be crisp, but really, these are so thin they can't even be called cookies. They're actually see through in places. And also burnt on the edges even with my strict adherence and attention to baking times.
However, chocolatey brownie taste achieved. These crisps certainly are edible especially if you like a slightly burnt chocolate flavor. I just don't think the brownie crisp I created resembles what Maida's would have been. And surely Dorie Greenspan, even with all her support of home baking, would give them a thumbs down.
I am not sure right now if I want to make these again. But, my better baking goal will not be achieved if I don't go back and correct my mistakes. As I struggle through some of Maida's recipes I wonder if I have to get them all correct or if I can try my own techniques based on what i am learning. Or maybe I just don't need to know how to bake brownie crisps to perfection. That feels so amateur. Stay tuned.